AC Contractor Serving Perry, MI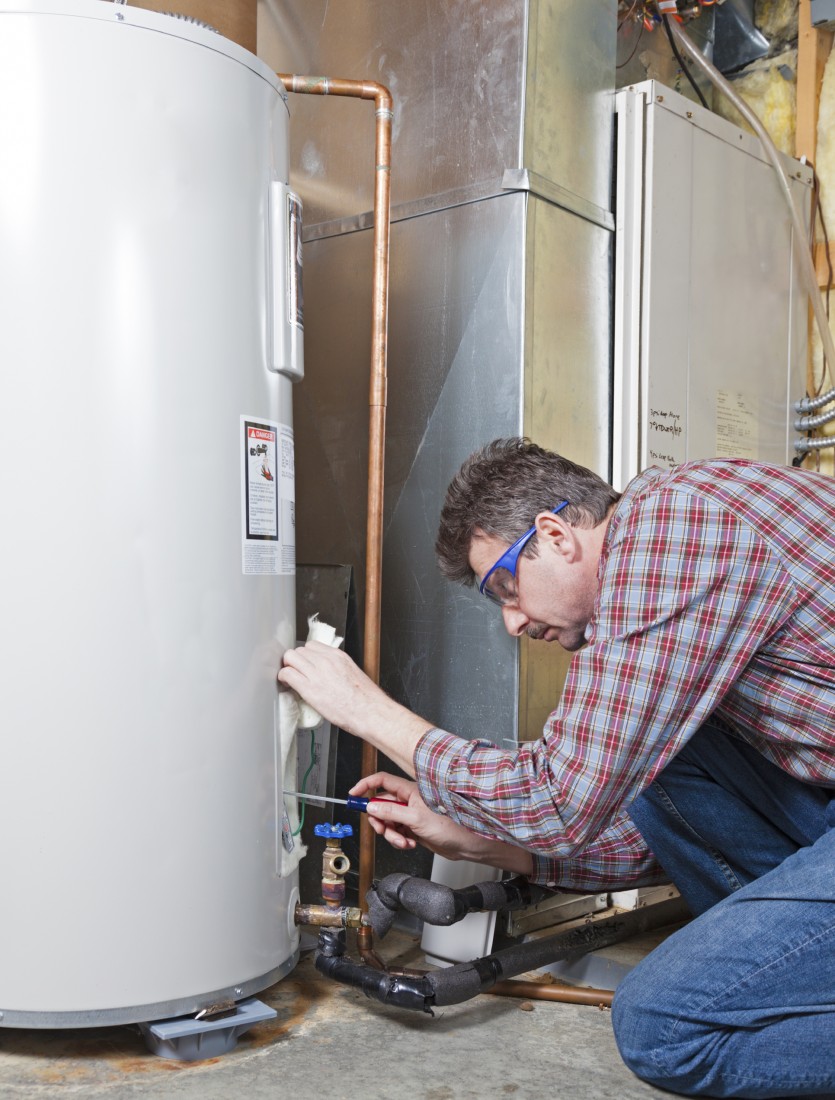 Since 2009, G.L. Wilson has been a leading ac contractor in Lansing, MI serving the Perry area. With a friendly staff and high-quality service, we've maintained a name for ourselves among the community. We have the fastest response time and
24-Hour
availability to take your call. It's our goal to help bring consistent comfort to your home or office building.
Why Choose Us?
We operate 24-hours a day
Competitive pricing
Friendly, helpful and courteous staff
More than 20 years of combined experience
Fully licensed and insured
Active community members
High-Efficiency Heating Services
Our team of highly-trained and experienced heating contractors specializes in all makes and models of furnaces, boilers, and water heaters. While we recommend Trane, York, and Armana products, we can repair and service any equipment in your home or commercial building. To protect your investment, G.L. Wilson offers the best warranties on labor, as well as replacement parts.
Affordable AC Repair & Installation
Summers in Michigan can get very hot, so you want to prepare with a fully tuned-up air conditioner that will last. We can recommend the highest-efficiency air conditioning units that will keep you cool while saving you money. You need a ac contractor with the knowledge to install, repair, and offer maintenance for any AC unit or commercial HVAC quickly and affordable so you can achieve superior comfort.
G.L. Wilson is a Certified Electrical Contractor
G.L. Wilson's expert contractors are also licensed in electrical work. We have completed the training necessary to perform any industrial building's electrical troubleshooting, new construction project, or simple business sign wiring with ease. Your safety is our priority, so we take time to ensure every electrical project from new construction to a doorbell installation is completed with attention to every detail.
Residential
Remodels
New Construction
Service Upgrades
Repairs and Installations
Cable & Telephone Lines
Generators
Code Corrections
And More!
Commercial
Doorbell & Intercom Systems
Sign Wiring
Security Camera Installation
Interior and Exterior Lighting
Maintenance Contracts
Office Wiring
And More!
Maintenance Contracts
Industrial
Energy Assessments
Motor Control Wiring
Troubleshooting
New Equipment Hook Installations
Power System Distribution
General Repairs
Explosion-Proof Installations
Buss Duct Taps & Installs
And More!
What Our Customers Think In The Greater Perry Area:
"Fantastic service! If G.L. Wilson isn't your first pick for repair you are making a HUGE mistake! I had set up four appoints to have diagnostics on our AC. The first company to come out did "an inspection" of our system and determined that we need a whole new system which would have costed us in the thousands. I took the information and waited for the next estimate. The next estimate was from G.L. Wilson. They are wonderful! What they did as fixes were so simple, cost-effective, and right that we didn't need to look anywhere else! Instead of thousands of dollars, it costed us under $300! Wonderful people, wonderful service!" Patricia P.
Don't wait for a system failure before you call the professionals at G.L. Wilson. Call the best ac contractor in the Perry area with over 20 years of experience at: (517) 484-4486
Full Furnace Tune-Up for Only $89